About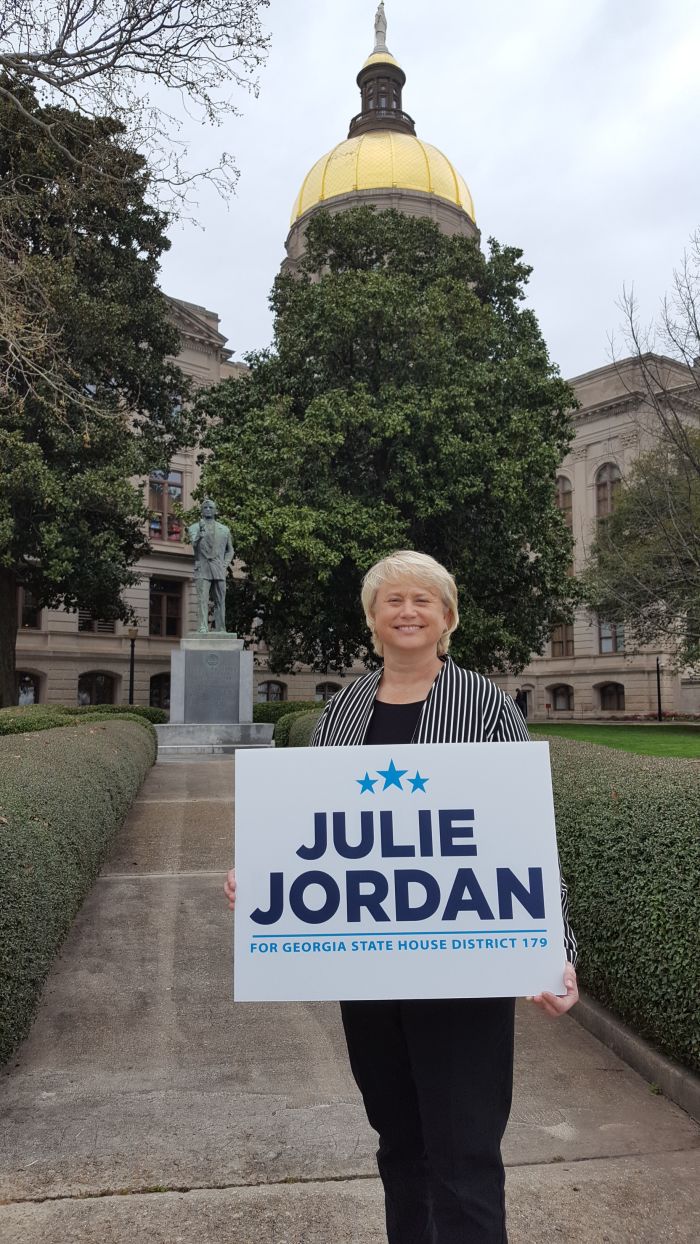 Adopted when she was two weeks old, Julie was raised in Lancaster, California, which is in the Mojave Desert. Her mom, Janet was a cosmetologist and a small business owner and her dad, Bob worked for Safeway, a grocery store chain for 35 years.
Julie graduated from Antelope Valley High School in 1983. She attended Cal Poly San Luis Obispo on a basketball scholarship and was the first member of her family to graduate from college. Julie graduated with a Bachelor of Science in Journalism/Public Relations in 1988.
Joining the staff of the Georgia Southern Women's Basketball Team in 1988, Julie was a graduate assistant for two years while completing her Master of Science in Sport Management. She became an assistant coach in 1990.
Julie taught physical education and health, coached basketball and soccer, served as athletic director, and became a professional school counselor during her eight year tenure at Hinesville Middle School. She earned her Masters of Education and Education Specialist in Counselor Education from Georgia Southern University in 1995 and 1997.
Julie has been lucky enough to call Saint Simons Island, Georgia home for the past nineteen years. She has been a school counselor at Needwood Middle School, Glynn Middle School and is currently Registrar at Glynn Academy.
She had the honor of serving as President- Elect for the Georgia School Counselors Association in 2012-2013 and served a three- year term as President-Elect, President, and Past President. GSCA has over 1000 members and continues to grow as one of the most dynamic educational organizations in Georgia with advocacy for school counselors and students of Georgia being their main goal. Julie has been a member of the GSCA leadership team since 2006 and worked her way up through the organization from the leadership team, to regional chairperson, to Executive Board and then to President.
GSCA gave Julie the opportunity to grow as a leader and allowed her to be a part of facilitating and planning leadership institutes, collaborating with national organizations such as the American School Counselor Association, working with Georgia legislators and other educational leaders to introduce and pass legislation and participate in meeting with senators and representatives in Washington D.C.
Julie is a leader of the Voter Action Group of the Women's Voices of Glynn County, a supporter of 100 Miles and Georgia Equality, a Democratic Party Precinct Captain, an at–large member of the Glynn Dems Executive Committee, and a Glynn County liaison to Greening Georgia, an environmental caucus of the Democratic Party of GA.